Career Opportunities
FHP Streamline
Streamline Hiring Event
September 25-30, 2022
11059 International Drive
Orlando, Florida 32821
FHP Streamline is a three-day event hosted by the Florida Highway Patrol to help applicants complete steps in the selection process in an expedited manner (excluding the comprehensive background investigation).
Applicants will complete the following within 3 days:
Credit Check
Polygraph Examination
Psychological Screening
Eye Examination
Physical Examination
Fingerprinting
Urinalysis
How to Join the Streamline
 Step 1: Apply online at www.BeATrooper.com/apply-now/
Step 2: Once have applied online, you must RSVP for this event by contacting us via email at BeATrooper@flhsmv.gov
Step 3: If you have been chosen to attend the Streamline Event you will receive a Streamline invite by September 12th, 2022.
Applications are now open, spaces are limited and deadline to sign up is August 15th, 2022.
If you have any questions, please contact: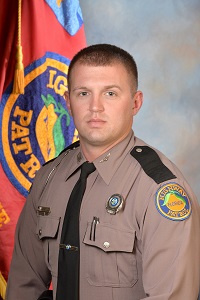 Trooper Daniel Lavalle
DanielLavalle@flhsmv.gov